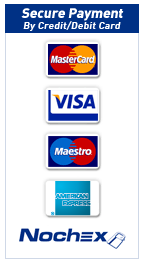 How to pay Protea Electronics
When you checkout you will be able to pay with any debit or credit card using Nochex or PayPal. Please note, you do not need to have a PayPal account to pay with a debit or credit card. If you have a PayPal account payment can be made using this method. To pay by BACS, click on the relevant link when you checkout and you will be given our bank details.
Welcome to Protea Electronics Ltd
Do you need walkie talkie repairs, earpieces, accessories, new or used equipment? Protea Electronics is a Hampshire based Company within the United Kingdom. We are proud to be a small family business offering fixed price repairs to all makes of walkie-talkie radios. This includes licence free 446 radios, both of the leisure and PMR variety.
This site also includes an increasing range of communications related products such as batteries, earpieces, parts, new equipment, used radios and aerials.
This website is brand new and products and services are added as and when time permits as the owner does the site maintenance. Below you can see some of the categories into which products will be added. In the mean time what is already listed is available to purchase. Let us know what you would like go see added.
| | |
| --- | --- |
| A range of aerials, chargers, connectors, batteries, power supplies and related products | Protea Electronics, has from time to time items that are offered at a cheap price in order to clear excess stock items. Items may include earpieces, batteries, chargers, radios and related items. Clearance items maybe new, refurbished or used, condition will always be stated within the description. |
| Walkie talkie earpieces are available from Protea Electronics with free shipping on smaller quantities. | Here you will find listed new walkie talkie radios, both licensed and licence free 446 types. |
| Some useful products to secure your possessions can be found in this category. | From time to time Protea Electronics will have cheap second user radio equipment for sale. The equipment maybe refurbished, ex demo or secondhand. Condition of the radios will always be stated in the description along with warranty given. |
Protea Electronics offers a range of quality non OEM earpieces for most makes of walkie talkie two way radios. If your requirements are not listed here, contact us and we will do our best to list what you need. Of course we will give you a nice discount voucher for your first purchase of any products we list at your request.
Why not sign up for our newsletter and receive new product alerts and news of special offers. We will not flood your in box with mail.
Our new website is now live and ready to accept your orders. Products that are already listed here are available to purchase at competitive prices. New products will be added regularly, if your requirements are not available on the site, please
contact
us and we will do our best to source and list your desired product(s)
Need to ask a question about any of our products and services? Click the image to see if your query is already listed, if not
contact us
to ask a question